Knowledgebase is a database of Rent Manager® FAQs, work-arounds, and tested solutions assembled by our Support Specialists and Instructional Resources staff. This expansive, instructive resource provides all sorts of valuable information about your Rent Manager property management software.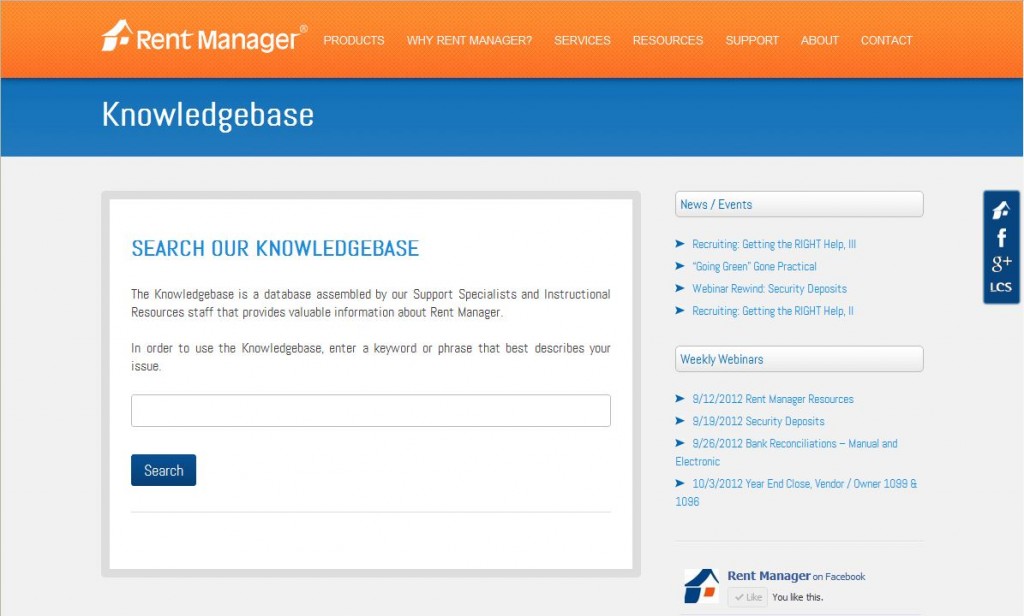 The following Knowledgebase article shares how to add one-time charges to multiple customers in Rent Manager by filtering the customer list (if necessary), using keyboard shortcuts to select the appropriate customer(s), and then using the right-click menu. Complete instructions follow:
To add the same change to multiple customers at one time:
Go to Rental Info > Customers.
If necessary, click Filter and select/enter criteria to narrow the list of customers to only those who should be charged and click OK.
Use CTRL + A,CTRL-Click or Shift-Click to select the appropriate customers.
Hover your mouse over one of the selected customer records and right-click.
Select Add a Transaction.
Select the Charge Type and Date , and enter the Amount and optionally a Comment.
Click Save.
For more information about right-click menus, see Knowledgebase article 444644.
To undo this posting:
Go to File > Administration > Posting Rollback.
Locate and select the posting listed as type Misc Trans.
Click Rollback Posting and confirm any pop-up messages that may appear.
REQUIREMENTS / PERMISSIONS
Go to File > Administration > Manage Users:
To charge customers:
– Properties group: Enable (check) the appropriate Properties
– Customers / Prospects group: View and Edit Customers
– Receivables group: Add Customer transactions
– Receivables group: Take customer payments Enabled
To rollback the posting:
– System group: View and Edit Administration items
This article can also be viewed within the Knowledgebase. To find other articles about metered utilities, go to the Knowledgebase and search the term posting gross potential rent.