So the second quarter of 2013 has already come to an end, how'd that happen?! We kept busy during those three speedy months by sharing as much helpful Rent Manager®information as possible, especially from our Knowledgebase.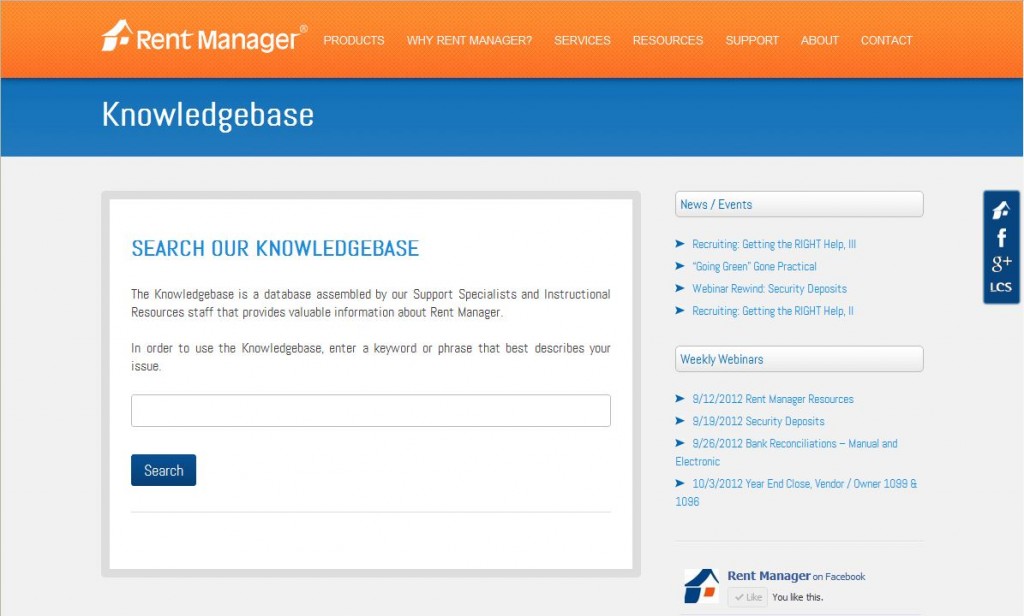 On the off chance that you missed any of those posts, we've assembled links to each Know the Knowledgebase article shared in April, May, and June. Take a look:
What's the difference between Vendor Bills & Owner Bills?
How do I edit a Service Manager priority, category, or status?
What learning resources are available for Rent Manager?
What are user-defined fields and how can I create one?
Comparing Reports, Summary Rent Roll & Delinquency
What is the purpose of each icon at the top of Rent Manager reports?
Change A Prospect To A Customer Without Screening
Formatting Monetary Values To Round To The Nearest Dollar
How To Show That An Owner Has Paid A Security Deposit To A Customer
Why Are Owners Missing From The List When Posting Management Fees?
How do I set up default management fees?
What report can I run to verify CAM charges for the period?
If you have a question that these articles don't address, just head over to kb.RentManager.com/ and search for the answer to your inquiry.