Knowledgebase is a database of Rent Manager® FAQs, work-arounds, and tested solutions assembled by our Support Specialists and Instructional Resources staff. This expansive, instructive resource provides all sorts of valuable information about your Rent Manager property management software.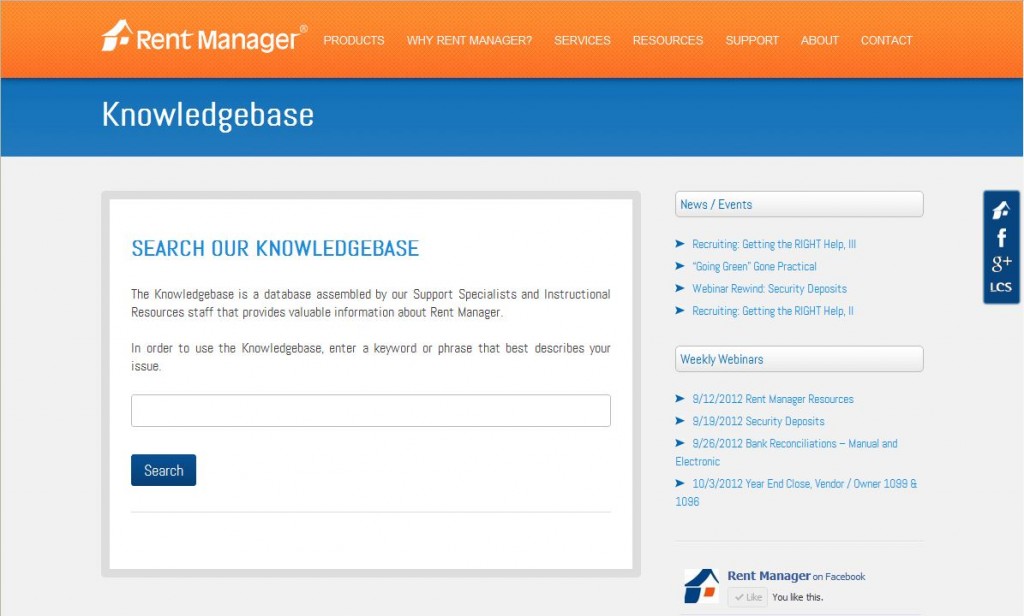 To populate a report that includes User Defined Field (UDF) data, perform a User Defined Field search, or add the UDF to a report created in Report Writer. Instructions for each process follow below:
To perform a UDF search to generate a report:
Go to Activities > Find > User Defined Fields.
Select the appropriate Field Type and Field Name from the drop-down list.
Optionally, enter a value in the Containing field to produce results which only meet the entry's criteria.
Leaving the field blank will produce a report with all values based on the Field Name.
Click Search.
Optionally, click on the column headings to sort the results based on that column.
Click Print to generate the report.
Note: The same report can also be generated from any level with a User Defined tab (Property, Customer, Unit, Vendor, Owner, Prospect and Loan.)
To add UDF data to a Report Writer report:
In a new or existing report writer template, scroll to the level's User Defined Fields group in the Insertable Fields column.
Expand the User Defined Fields group and double click the UDF to display the value in the report.
REQUIREMENTS / PERMISSIONS
Go to File > Administration > Manage Users:
To perform a search:
View the appropriate level (customer, property, unit, loan, etc)
To add UDF to a report writer report:
Letters / Reports group: Run reports Enabled
Letters / Reports group: View the appropriate level's report writer templates (Owner, Unit, Vendor, etc)
Letters / Reports group: Add or Edit the appropriate level's report writer template (Owner, Unit, Vendor, etc)
Standalone users must have the Report Writer module added to their license
This article can also be viewed within the Knowledgebase.