The days are getting shorter; the evenings a little cooler. Trees will soon transform into brilliantly colored works of art. Piles of leaves will be jumped in by kids everywhere. This change of season means that renters who once relaxed by the pool will start spending more time indoors. So here are a few fun ways to stay in touch with them and make the most of the crisp air and fall traditions.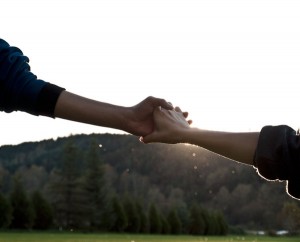 Love Thy Neighbor. Chances are if you've got a strong rental community, you're already fostering a love thy neighbor philosophy. But it never hurts to reinforce just how important it is to be a good neighbor. And celebrating National Good Neighbor Day on September 28th is the perfect opportunity. Urge your tenants to become even better neighbors. Help them get to know everyone in their community by hosting a simple soiree with drinks and appetizers for a fun, casual meet-up. Offer tokens of good-neighbordom with small potted plants, a basket full of locally grown veggies, or a box of freshly baked muffins from the home-town bakery.
Fire up the blender! October 4th is National Frappé Day. So let your residents indulge in some creamy, caffeinated splendor by offering frappés all day long. You can even have anyone who stops by for a drink enter to win a Starbucks®gift card.
Here's how to make the perfect iced-coffee frappé: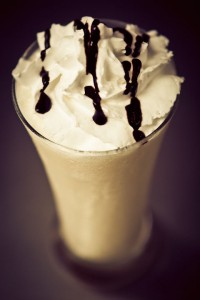 1 1/2 cups double-strength coffee, chilled (4 Tbsp. coffee per 6 ounces water OR 1 1/2 cups cold-brewed coffee concentrate
1/2 cup low-fat milk
2 Tbsp. sugar
1 1/2 cups ice, plus more as desired
Whipped cream (optional)
Chocolate sauce (optional)
In a blender puree coffee, milk, sugar, and ice. For a thicker consistency, add more ice and blend. Pour and top with whipped cream and chocolate sauce if desired. Serve immediately. Total time: 5 minutes, makes 2 servings.

If your renters haven't reached their maximum sugar buzz yet, here are a few more sweet ideas…
What's white, yellow, and orange? Candy corn, of course! It shouldn't come as a surprise that the day before Halloween is National Candy Corn Day. Stock up and make sure you have plenty of this tri-colored treat on hand for everyone who stops in the office on October 30th. Or, if you want to lend a creative touch, place candy corn in small bags tied with decorative ribbon and hand-deliver them to your residents.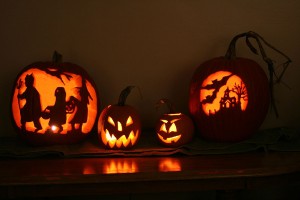 Eat, drink, and be SCARY! Go ahead… revert back to the days when you threw on your best costume and traipsed through the neighborhood asking for treats… delivering tricks. Kids of all ages love donning their favorite get-up and indulging in the festivities. So why not throw a Halloween bash for your renters'complete with goodies and drinks?
Arrange activities for the kids like: bobbing for apples, making Drac-o'-lanterns, and playing pin the face on the pumpkin.
For the big kids… concoct ghoulishly delicious iced eyeball punch or bloody-rimmed martinis. And no party is complete without scary music, so be sure you have your Halloween playlist cued up.
Let's not forget about a costume contest! Award gift card prizes for the adults with the most unique, scariest, most creative, and funniest attire. And for the kids… give special candy prize bags for the cutest, prettiest, scariest, and most-original outfits.
Hand out ballots so that everyone can vote on their favorite costume. Be sure to take lots of pictures and post memories of this wickedly fun night on your website or on your announcement board!
Putting forth a little effort to establish good rapport with your residents will not only go a long way to fill your properties with long-term renters, but it also can help you form a steady flow of referrals. So get out there and make this a fall to remember!
Photo credit: Liz Grace / Foter / CC BY
Photo credit: LuisMacalinao / Foter / CC BY-NC-ND
Photo credit: Kat…B / Foter / CC BY-NC-ND
Photo credit: kierkier / Foter / CC BY-NC-SA