It's social media time again! In this installment, we'll review some content-posting dos and don'ts that will keep your followers engaged, up-to-date, and, most importantly, away from the unlike button. Let's do it to it!
From Pillar To Post
What should you share? The sky's the limit! If it's important, helpful, local, interesting, fun, poignant, or otherwise read-worthy, then it's fodder for your feeds. Post articles, videos, podcasts, photos, infographics, and anything else that will resonate with your fans:
Property announcements, Weather-related parking restrictions, seasonal maintenance plans, leasing office closures, rent collection dates, etc.
Local events, Where are best holiday light displays in town, which burger joint was named the area's best, what issues are on the upcoming ballot, and so on.
Tips & tricks for savvy renters, Moving/relocation advice, understanding renter's insurance, strategies for making the most of small spaces, recipes that are easily prepared in small kitchens…
Disaster preparedness, Share instructions for creating emergency kits, identify what the water/electric shut-offs look like in your units (and how residents use them), give an overview of tornado/earthquake/winter storm safety procedures, and the like.
Daily deals, Does the department store down the street have linens on sale? Who's got the best prices on flat screens right now? Which local eateries offer Kids eat free nights?
The topics and subject matter for your posts are essentially infinite. Your goal should be to create a resource that followers can turn to when they want to know what's happening in your corner of the universe'when they are just looking for a break from the daily grind.
Where To Get The Scoop
We've found that the best way to stay on top of important news and information is to follow the pages, channels, tweets, pins, and feeds of relevant people, companies, and organizations. Imagine that! Consider the following sources:
Your website/blog (first and foremost!)
Local news outlets (online, print, or broadcast)
Area government (city, county, state)
Be An Aide, Not An Annoyance
It's important to keep in mind, however, that creating a social media presence for your business does not mean you have to (or should) use every outlet available. Start with one or two sites and grow your presence from there (if you feel the need).
Overloading your chosen social marketing portals is something else you want to avoid. Remember that less is more whenever you're blogging, Facebooking, Tweeting, Yelping, LinkingIn, Pinning, etc. Your sharing limit should be one to three posts per site/per day. Any more than that and you risk overwhelming and irritating your fans'and annoyed followers are just a few clicks away from being former followers.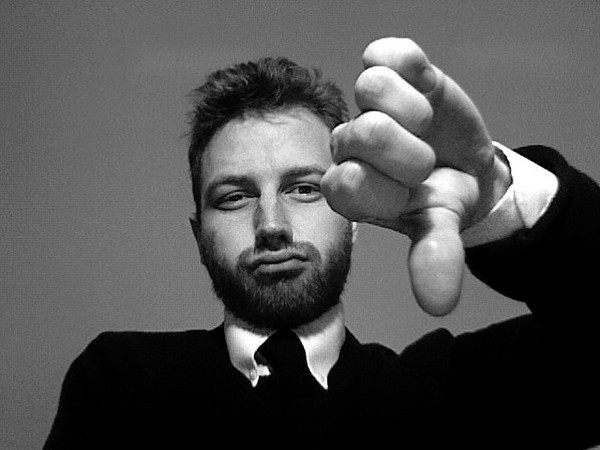 Finally, and this one is really important to remember, it's not all about you! Much like over-posting, tooting your business, horn too often is a BIG social marketing no-no. Your fans are interested in your company, which is why they followed your page, but they are not interested in receiving an unending stream of sales pitches, referral requests, and press releases for your enterprise.
Avoid becoming the property manager who cried wolf. Time your company-related posts carefully and share them on an as-needed basis, or run the risk of having your content hidden, never to be seen/heard from again.
That's pretty much it, now it's time for you to go forth and prosper in the realm of social media. You can do it!
And if you missed the first two installments of this series, check them out here:
It's Time To Get Social (Media)! Part1
It's Time To Get Social (Media)! Part 2
Photo credit: ePublicist/Foter/Creative Commons Attribution-NoDerivs 2.0 Generic (CC BY-ND 2.0)
Photo credit: striatic/Foter/Creative Commons Attribution 2.0 Generic (CC BY 2.0)