Defining User Privileges in Rent Manager®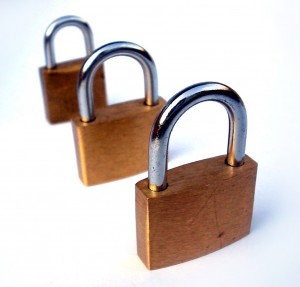 Rent Manager® keeps track of a lot of information a whole lot. Properties, owners, tenants, vendors, accounts receivable/payable, credit card and bank account numbers, taxes, and a partridge in a pear tree.
Fortunately, keeping all of that sensitive data secure isn't difficult, thanks to Rent Manager's User Information Privileges.
Keeping Information on a Need-To-Know Basis
Set up on an employee-by-employee basis, Rent Manager's user permissions enable you to control what an employee can see and do in the program. This prevents users from viewing, changing, or deleting information that could compromise the integrity of your database. Privileges also help your employees work more efficiently, as they are only able to use the portions of the program necessary to do their respective jobs.
For example, let's say you have three properties in Springfield, and each complex has a dedicated maintenance employee. Rent Manager® permissions enable you to give each of those workers complete access to the service issues, project lists, purchase orders, and other upkeep items associated with their particular facility, while preventing them from looking into what's going on at the other two properties.
As with all things in life, it's important to maintain a good balance with Rent Manager® User Information Privileges. The potential consequences of giving your employees too many permissions is obvious'but granting too few can also cause problems. Holding back access to the areas of the program your team members need to do their individual jobs will only cause bottlenecks and a decrease in productivity. So be sure to keep the responsibilities and daily tasks of each user in mind when instituting permissions.
It's a Set Up
All privileges, for new and existing users'are established in the Manage Users portal. You access this portal by going to the File menu > Administration > Manage Users. Here, you'll either set up a new user by filling out the General User Information form, or you'll select an active user to update.
The Manage Users portal enables you to add and remove permissions/privileges for an individual user. Privileges control exactly what a user can "view" and "do" in Rent Manager®. This is where you enable/disable the properties, bank accounts, privileges, and reports a user can access. You can also create a Role that defines a set of user permissions.
New user accounts have no privileges by default. To assign permissions to each user, fill out the User Information form.
Assign Properties: Grant permission to individual properties, or choose All Properties to give access to all current and future properties
Assign Bank/Credit Card Accounts: Grant permission to individual accounts, or choose All Banks to give access to all current and future accounts
Assign User's Roles: Essentially a collection of user permissions
Assign General Privileges: Series of privilege groups that control whether the user has access to certain portions of Rent Manager®
This is How You Role
Users can also be assigned privileges on an individual level and/or by being assigned a User Role. Roles are a pre-defined set of permissions that can be assigned to multiple users. When a role is defined and privileges are set, the role can then be assigned to a user, who then inherits those authorizations. So it follows that changing privileges associated with/connected to a specific role automatically updates the privileges of any user who has been assigned that role.
Creating roles is a convenient way to group privileges for activities common to people in the same or similar jobs and then assign that set of privileges to multiple users. For instance, if the Leasing Agent role is defined that does not allow a user to access the bank register, then Leasing Agent users will not be able to access the bank register.
Employees can be assigned privileges on an individual user level and/or by being assigned a user role.
When a user is assigned a role, you may not delete from that user any privileges that make up that role. You may, however, add or delete other privileges on an individual user level.
If a user role is assigned to a user and then removed from that user, the privileges in the role are removed from the user. Only the privileges assigned at the user level remain.
To implement User Roles, you can either manually add a new role from scratch, or create a role based on privileges already enabled for a specific user. Whichever route you choose, producing/applying roles in Rent Manager® allows you to quickly and consistently establish permissions for your employees.
It's better to create permissions now, than to have beg for forgiveness in the wake of a security breach. Streamline AND safeguard your business, your customers, and your employees with Rent Manager's User Information Privileges.
Photo credit: http://ow.ly/zF47o