Send Important Voice Messages to Your Contacts with Phone Broadcast!
Tired of spending so much time making phone calls to residents, owners, and vendors? Communicate your important announcements in a faster, more-efficient way with Rent Manager's integrated Phone Broadcast service.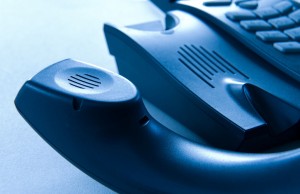 Record and deliver audio messages to your Rent Manager® contacts, quickly and easily, using this all-inclusive system. With Phone Broadcast, you can record outgoing messages, build custom contact lists, and schedule delivery dates and times in a matter of minutes.
How Does It Work?
When you perform a Phone Broadcast, Rent Manager sends your outgoing message to all of the phone numbers on the selected contact list. It also automatically documents the broadcast for each listed phone number in your Rent Manager records.
With Phone Broadcast, you can:
-Record and send messages to selected phone numbers'either after the broadcast is initiated or at a scheduled time.
-Use shortcut and filtering methods within Rent Manager to quickly select phone numbers within Customer, Prospect, Owner, Vendor, and Property records.
-You can also manually add phone numbers to the broadcast list, including numbers not entered in Rent Manager.
-Check the status of current and past Phone Broadcasts, or cancel a scheduled broadcast.
-Listen to, manage, record, and delete recorded messages.
-Manage, edit, and save your broadcast phone numbers.
Contact us today for a complete overview Phone Broadcast, or any Rent Manager service'800-669-0871, sales@rentmanager.com.
For more information about Rent Manager property management software or the aforementioned release, contact sales@rentmanager.com.
Photo credit: Philippe Put/Foter/Creative Commons Attribution-NoDerivs 2.0 Generic (CC BY-ND 2.0)