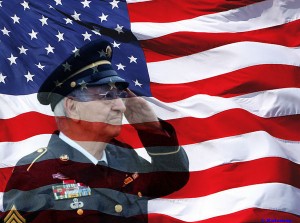 When holidays like Memorial Day, Veterans Day, and the Fourth of July come to pass, many of us look for ways to thank those who have unselfishly served our country. But did you know that as a landlord, there's a unique way to lend a hand to U.S. veterans?
Property owners who want to give back to those who have served can rent to veterans who've been issued housing vouchers by the Housing and Urban Development-Veterans Affairs Supportive Housing (HUD-VASH) program. This program is focused on providing permanent housing for homeless veterans.
Those in this group receive monthly rent vouchers to pay for housing. They also are assigned a housing specialist (case worker) who physically inspects the rental unit biweekly and contacts the veteran four times every month to keep them connected with other support services. Their case worker also works to make sure they understand how to be a good tenant.
In order for homeless veterans to be eligible, they must meet certain requirements as established by HUD-VASH. Veterans must pass a background check and present approved forms of identification. Once everything is submitted, verification typically takes around three months. Then after approval is granted, the veteran has 60 days to locate appropriate housing…with extensions granted upon request.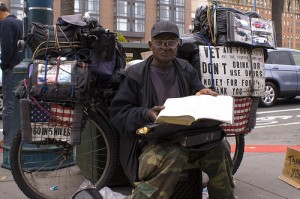 The easiest way to get started is by visiting the Supportive Services for Veteran Families (SSVF) website or contacting your local public housing agency. The good news is that there are very few requirements for landlords to participate in the program. The main one being that the property is clean and inhabitable.
By participating in the HUD-VASH program, not only are you helping those who served, but there are some benefits for you as well. Landlords gain guaranteed monthly income, annual property recertification, a case manager to lower default risks, and getting to have a decision in the amount of the security deposit.
Photo credit: xalamay / Foter.com / CC BY-ND
Photo credit: ChrisCosta77 / Foter.com / CC BY-NC-SA
Photo credit: yummyporky / Foter.com / CC BY