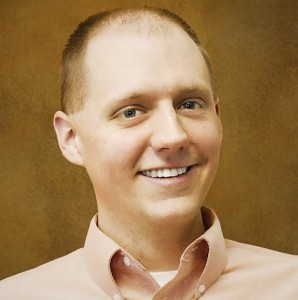 Senior Marketing Director, Rentping Media
In the apartment industry, video marketing is hot. Every community wants their own videos to help rent apartments, and with very good reason. Video marketing works, and the statistics prove it.
89 million people in the United States will watch 1.2 billion online videos today, so that a full 85% of the country's internet users watched a video in September 2012 alone. Real estate listings with videos received 403% more inquiries than listings without video, and customers who view product videos are 85% more likely to buy than those who didn't watch the video.
Additionally, videos play an important supporting role in your marketing to increase your traffic and your visitor engagement. If you have videos, your chances of showing up on the first page of Google for important keyword phrases increases by a whopping 5300%. Then, when people get to your website, a study from retail websites suggests that the visitors who watch videos will stay on your websites an average of two minutes longer than those who don't.
Clearly, video marketing works.
Helpful Apartment Video Marketing
But what isn't so clear to apartment marketers is the specific kind of video that they should purchase or create for their communities. The rising demand for video marketing (72% of companies have increased their budget for video marketing) has driven up the number of companies who sell videos (89% of publishers sell online videos in 2013, compared to 76% in 2010) as well as the diversity of kinds of videos that these companies sell. With 360s, community videos, local videos, viral videos, resident videos, walkthrough videos, and more, how should apartment marketers evaluate their options and make the best decision?
Obviously, this choice depends largely on the unique situation of each community (I wrote a more detailed eBook on the subject that you can download for free here), so I'm just going to suggest one over-arching principle in this article that you might consider as you make your own choice.
Make sure that your video is helpful.
Don't think like a Hollywood producer or a Madison Avenue ad executive. Don't shoot for the glitziest, most over-hyped video you can get, and don't bet the farm on your ability to produce the next viral video sensation.
The best thing you can do is to help prospective residents in their apartment search. If your video succeeds at genuinely helping someone learn about your apartments, you make huge progress toward getting more leases signed. After all, that's your ultimate goal, right?
What Kind of Videos Do Prospective Residents Really Want?

So, try to get inside the head of your renters to determine what would be helpful for them. If you were the one beginning an apartment search on the internet, what kind of video would you want? Probably, you would be looking for a video that would help you figure out this kind of information:
What is the overall look and feel of this community?
What does my floorplan look like?
Do I like how the bedrooms, bathrooms, kitchen, and living room are arranged in my floorplan?
Too many apartment marketers want to do something cool, edgy, and sexy, but that kind of video completely misses the point. Those videos are designed to get attention by interrupting someone who is doing something else, like the television commercials that work hard to catch your eye when you would just prefer to get back to your favorite show.
Instead, internet videos give you the ability to do something completely different, and therefore something far more valuable, valuable for you, as well as for your prospect. David Meerman Scott writes this in his international best-seller, The New Rules of Marketing and PR:
The web is different. Instead of one-way interruption, web marketing is about delivering useful content at just the precise moment a buyer needs it. It's about interaction, information, education, and choice. (p. 18)
Rather than hyping your community, focus on educating prospective residents on your community. You don't need to get their attention, instead, your job is to keep their attention. They are eager to learn about what it would be like to live in one of your apartments, so produce your videos with that goal in mind.