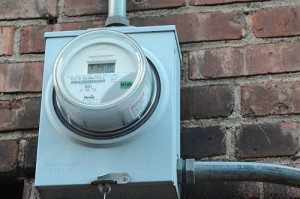 In some states, apartments and condominiums sell their utility meters and distribution system to sub-meter utility companies. These businesses buy water and electric and then bill the residents, marking up the actual cost by 5% to 40%. Third-party companies make huge profits from reselling electricity and water… at the residents' expense.
There are also some landlords who apply inflated rates to their sub-metered residents' utility bills. The landlord receives a bill for their master utility meter (at a wholesale cost) and then inflates the rate and resells it to the tenant (at a retail price). The spread between the actual utility bill and what the residents are charged is the landlord's profit.
In many of these instances, a tenant moves from a larger residence with direct utility billing, into in a smaller unit with sub-metered billing, only to see their utility costs nearly double. As you can imagine, complaints about high utility bills and unresponsive customer service with these third-party sub-metered companies are on the rise. However, many of these companies are unregulated and may resort to illegal collection tactics such as shutting off the heat during winter or even trying to force eviction. Since the utility charges are not considered rent, the third-party and/or landlord could be acting unlawfully depending on the state's regulations.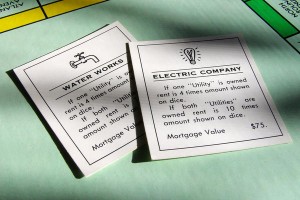 Janine Midgen-Ostrander, the former Ohio Consumers' Counsel turned principal at the Regulatory Assistance Project advises that, "Allowing markups for sub-metering is just bad policy. They aren't providing the customer with any real service that they wouldn't otherwise get from the utility company. There is no value added for the customer."
In some states, like California, inflated third-party sub-metered utility rates are in direct violation of the resident's defined utility billing rights. These rights include being billed at the same rate(s) as if billed directly by the principal electric company, itemization of electricity and/or gas charges, and reduction of the bill by the percentage-based on the useage of any rebate applied to the master-metered (landlord's) account.
Property owners who inflate their residents' utility bills or sell the sub-meters to a third party that acts unlawfully, may find themselves in hot water with tenants. Or the very least, they'll probably gain a bad reputation among renters in the community and be branded for their outlandishly high utilities.
Photo credit: KOMUnews / Foter / CC BY
Photo credit: StockMonkeys.com / Foter / CC BY