Increasing Retention with Community Events
It doesn't have to be barbeques and ballgames (although they aren't out of the question)', and it definitely doesn't take a ton of work. It's more about how a little bit of effort can result in a potentially large payoff for you…
Tackling Tenant Turnover… One Social at a Time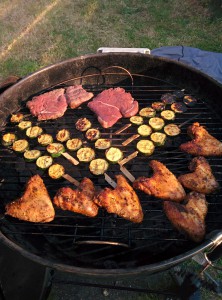 As a property manager/owner, you know turnover can be a drag. Whether you manage student housing or retirement communities, you're up against fierce competition in the multifamily market. Because the potential is always there for revolving doors, you probably wonder: what else can I do to keep my tenants happy and increaseretention?
If you haven't heard about them yet, community bonding/free events are all the rage in rental communities across the country.
I know you're busy'and maybe your staff can barely keep up with your current workload and schedule. But here's the good news: it's very possible to add just a little fun to your communities without much effort at all!
One More Way to Market to Millennials
The truth is, you'll be hard-pressed to find anyone who likes moving every single year (and that even goes for our beloved Gen-Ys). But things happen, rents are raised, friends relocate, and people move on.
So how can you keep as many tenants as possible? Try introducing a community event each month, you'll be surprised by how much it helps.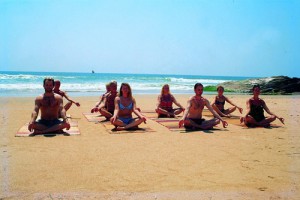 Take, for instance, a free yoga class. Your eyes may be glazing over, but Gen-Ys want to do yoga (or some form of group exercise'as do Gen Xers and Boomers as well…). These types of activities pull residents together, and freebies really get their attention.
Building new relationships and strengthening current bonds, through community events, can work in your favor. Janie looks forward to seeing Kate every week at free yoga, and soon enough Allen is coming with his friends to catch up with the ladies and work on his fitness. When Janie and Allen tell Kate they are planning on renewing their lease for a third year, Kate is more likely to renew as well.
In other words, these free group activities can increase retention and tenant satisfaction, and they just may be worth the extra buck for you up front!
Steps to Success
Free social events don't have to be hard or expensive. Check out these tips to see how to get started socializing your properties…
Start Small: Consider starting a fun event that's easy to repeat. Maybe just a poolside ice cream social for a couple of months until you get your feet wet. You don't need to go crazy: supply some ice cream and cones. Let the socializing happen.
Delegate: Ask for a community volunteer to help or take charge of organizing/publicizing the events (some people actually enjoy this type of social committee work!). Or, consider taking it on yourself. Some regularly-scheduled face-time with your residents may build rapport, and show that you're invested and interested!
Pool Your Resources: Maybe you have a certified Pilates or bootcamp instructor living in one of your buildings? Or perhaps an expert pumpkin carver? Get to know what your people are good at, and make use of their skills!
Think Seasonal: With each season comes holidays and reasons to celebrate. Organizing a potluck-style turkey dinner for residents won't cost you much and could make for a nice community tradition. You provide the tables, chairs, and basic supplies and let the residents bring the food.
Utilize Your Existing Amenities: Got a pool or lawn space? Courtyard or clubhouse? Garden? Poolside or fireside activities are always attractive to tenants. You may simply want to bring the s'mores supplies for the added fun!
Bottom line: When people participate in social/fitness/fun events together, they are less-likely to move on to other properties. Once your tenants are in the habit of coming to the monthly socials or weekly workouts, they'll likely keep coming back. Think about putting in a little effort and resources on the front end to entice them'and then let the events plan themselves, so to speak…
Photo credit: Miia Ranta/Foter/Creative Commons Attribution-ShareAlike 2.0 Generic (CC BY-SA 2.0)
Photo credit: Kerala Tourism/Foter/Creative Commons Attribution-ShareAlike 2.0 Generic (CC BY-SA 2.0)