Getting to Know the Mobile or Manufactured Home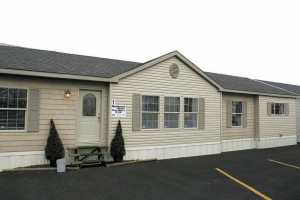 I'll start by asking for your help to settle an argument that's sprung up here at Rent Manager®. As legend has it, the iconic song Sweet Home Alabama by Lynyrd Skynyrd was inspired by mobile home manufacturer, Sweet Homes of Mobile, Alabama.
I've yet to find any convincing, credible sources to confirm this tale… and I've looked everywhere from Rolling Stone Magazine to music historians. I'm inviting any insights from our devoted, Rent Manager blogees. If you consider yourself a beacon of knowledge on the connection between manufactured homes and Lynyrd Skynyrd, please enlighten me, and help a blogger out!
With that trivia out of the way, let's get back to what I really set out to do with this article: give some love to those residents and property managers of manufactured homes. This segment of the multifamily industry is often mislabeled and misunderstood. Why? Let's talk about it.
Why Mobile?
What's commonly thought of as a mobile home dates back to the 1920's, when travel trailers were frequently pulled behind the first automobiles. Over time, these trailers evolved (and literally grew) into Mobile Homes'a real need post-WWII. These homes could be built quickly and inexpensively for returning veterans who needed a place to live. Actually mobile'these models could move with veterans and families as their needs dictated.
Today, manufactured homes are typically assembled in factories (or on site) and moved to a lot to live, sometimes permanently. These homes are long-term, not mobile. When the homes are moved, it's by trailers'so the homes themselves aren't drivable. In fact, if wheels are attached to the home, it can be taxed as personal property instead of real estate.
The Name Game: Getting it Right
Now, defining what's mobile in the 21st century is tricky. The vast majority of today's manufactured homes aren't mobile in their own right, yet people continue to refer to them this way.
In 1980, Congress officially changed the term from mobile to manufactured. So let's keep our terms straight and avoid confusing manufactured homes with their distant cousins' the motor home, RV, and modular home.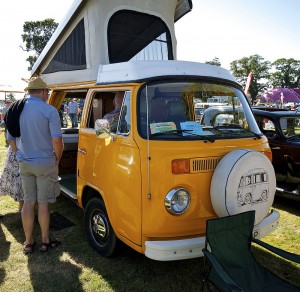 Challenging Popular Perceptions
Now that we're clear about the distinctions between mobile and manufactured homes, it's important to also rethink popular perceptions surrounding manufactured home communities. Many people automatically think of neglected homes and increased crime in these areas. Well, stereotypes are one thing, reality is another.
Have you been under the impression that manufactured or prefabricated homes aren't up to par with traditional site-built homes? Just like traditional homes,
manufactured homes and communities range in terms of expense and standard-of-living. And I know some manufactured home communities that will indeed debunk any preconceived notions you may have.
Manufactured homes range in price'selling on the high end for a cool million or more. Reputable manufactured home management companies like Star Management and J & H Asset Property Management offer homes that run the gamut in price and features.
Upscale, gated communities like Paradise Cove and Point Dume in Malibu, California have it all: ocean views and resort-like amenities'these manufactured villas boast all of the benefits of a traditional luxury home and more!
Benefits of Manufactured Homes
We've entered a new era of manufactured homes'one with comfort and opportunity. With over 17 million Americans living in manufactured homes, here's a look at some of the many benefits available:
Affordability: It costs less to build the homes and less to buy them.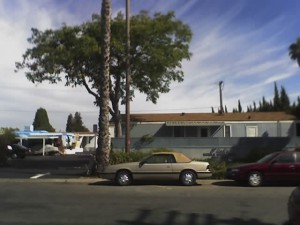 Well-Built:
No contractors to slow you down'and factory-built to strict regulations.
Community: Meet other residents and make friends with your fellow neighbors. Some communities offer walking trails, common areas, and social activities.
Retiree-Friendly: Get the retirement life that you've wanted! Some communities are designed around retirees and offer single-floor living, common area maintenance, and conveniences and benefits that are catered to their residents' varied lifestyles.
Safe and Disaster-Ready: Ignore your knee-jerk thought that manufactured homes don't meet safety standards. Over are the days of mobile homes being pulled off their lots by tornados. Regulations now mandate that these homes withstand 110 mph winds and meet other stringent safety standards.
Style and Amenities: There's no end to the options available for tricking out a manufactured home. Multi-story; single-, double- or triple-wide homes; pools and Jacuzzis; storage or clubhouse access. Efficient windows, carports, A/C, decks/patios, garages, landscaping, hardscaped exterior, energy-efficient systems and appliances, and knowledgeable staff.
Special Financing and Ownership: Some manufactured home communities offer special financing'so prospective buyers may not have to go through the bank to secure a terrific home. There are also promotions to accommodate your budget and broker co-op possibilities for ownership.
This is just the tip of the manufactured home iceberg. Check out the websites for organizations like the Manufactured Housing Institute, MHI National Communities Council and Manufactured Home Owners Association of America for more insights into this vibrant and plentiful segment of the multifamily industry.
Photo credit: Foter/Creative Commons Attribution-ShareAlike 3.0 Unported (CC BY-SA 3.0)
Photo credit: Martin Pettitt/Foter/Creative Commons Attribution 2.0 Generic (CC BY 2.0)
Photo credit: Liz Henry/Foter/Creative Commons Attribution-NoDerivs 2.0 Generic (CC BY-ND 2.0)