Tired of Christmas trees lingering and lights dwindling every year? Some of us get the post-holiday blues and just can't seem to face the décor. Others want to keep holding on to all that shimmer and shine just a little bit longer…
Of course it's super-exciting to get those decorations out and up, menorahs, wreaths, trees, lights, kinaras, you name it. But after January 1, it all has to come down and go away until next year, right?!
At your properties, you may be the one who, year-after-year, rallies to clean it all up and store it for the next. If you aren't left in the post-holiday aftermath, someone else is, and it's a pretty gloomy place to be.
Post-Holiday Fizzle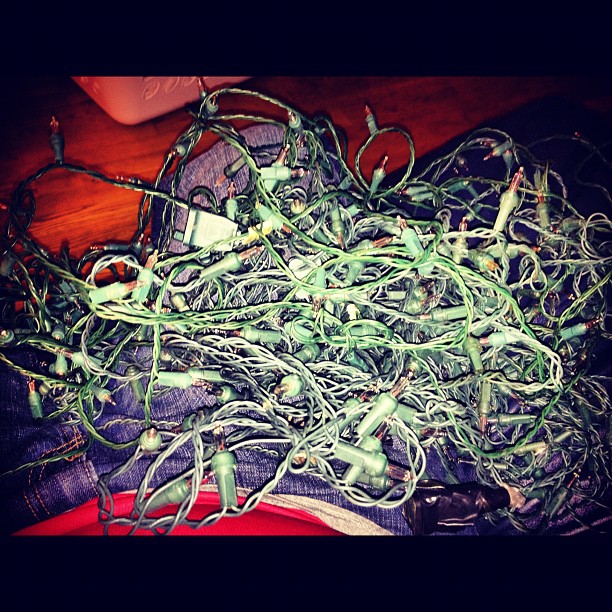 Taking down decorations and disposing of the holiday hurrah is less than enticing for your residents and staff alike. As Property Manager, you have a few other things on your to-do list, and we understand that dealing with holiday regalia probably isn't your first priority.
Here at Rent Manager, we like to help out our fellow property management folk whenever and however we can. So we've compiled some tips and tricks to simplify and smooth out your seasonal clean-up this year!
Get Your Game Plan
Rudolph and company may magically appear and disappear each year, but you've definitely got your work cut out for you. Before haphazardly pulling down lights and balling up garland, take some time to map out your plan. How many buildings need clean-up and have decorations to be taken down? Who's on your team to tackle these tasks?
Try getting creative: Incentivize the help with a holiday clean-up pizza party. Or surprise your volunteers with gift cards to a nearby restaurant or store.
Task Management
Once you've gathered the troops and established what needs to be accomplished, it's time to delegate! Put Sam and Tim on light removal, and Katie and Liz on the community tree take-down.
Whatever way you decide to organize the work, make sure that everyone has something to do. Assign a couple of helpers to be your floaters. You should also be available to assist projects, answer questions when needed, and manage progress.
Tree Drop
Before Christmas day, be sure to announce where and when you'd like all tenants' natural/real trees dropped at the property. Arrange for tree removal, this way you won't have any dried-out (and dangerous) trees outstaying their welcome in the residences.
Since you're collecting them, check in to your city's tree recycling program. Many areas have wood chip and mulching options for discarded trees, as well as conversion to firewood options. If you don't know what to do, listen to the pros and let them handle it. It's worth the investment to dispose of trees in the right way. Supervising your residents' tree disposal is a safe, smooth transition into the New Year.
Tip: Send an email AND paper flyer out to all of your residents re: Holiday News. Post the flyer in common areas, hallways, and laundry facilities so it will be noticed and read. This will help your tenants get motivated after the seasonal bliss!
Rubbish Galore
With the holidays seems to come a lot of stuff… and a lot of trash. We've put together a few ideas to help you cut back on waste and maximize your opportunity to recycle:
Wrapping Paper Round-Up
Minimize trash (and headaches) at your properties this year with wrapping paper recycling. Place large recycling containers in hallways or common areas and let residents know that you're collecting and recycling wrapping paper.
All you ask is that they bring their paper to the nearest bin for you to pick up. Set a deadline and round-up! This means less trash, and less to pick up scattered around your properties!
Don't Forget the Boxes
Communicate to your residents to cut back on waste and messes by collecting paperboard (boxes) this year. Remind them to break down the boxes and place a reminder sign on the collection bins.
Tip: Make sure you've placed bins in convenient spaces for your tenants to dispose of their paper products.
Out With the Old…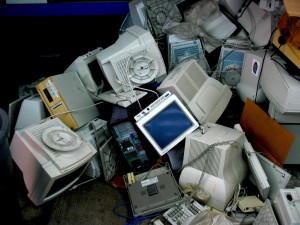 …And, yes, in with the new. Electronics are a biggie for holiday gift-giving, and as residents receive new gadgets, they throw away old ones. Be proactive and compile a list of places and ways tenants can properly dispose-of and recycle old electronics and batteries.
Being mindful of best waste practices is a great way to ward off litter and excess debris at your properties this post-holiday season. Less waste and fewer hazards are smart moves to start out the New Year right!
Photo credit: fujimatt/Foter/Creative Commons Attribution 2.0 Generic (CC BY 2.0)
Photo credit: mattbuck4950/Foter/Creative Commons Attribution-ShareAlike 2.0 Generic (CC BY-SA 2.0)
Photo credit: cdsessums/Foter/Creative Commons Attribution-ShareAlike 2.0 Generic (CC BY-SA 2.0)