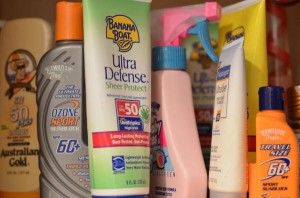 Go Protected. Another great way to get your name out in the community is to give away small trial size sunscreens. Place a label around the tube featuring your logo and rent special slogan like Sizzling Security Deposit Special, so HOT, you'll need sunscreen. Hand them out at the beach, public pools, and local community events like festivals. You're sure to attract some attention because people love FREE stuff!
Go New. Run a promotion where instead of offering a monthly rent discount or a $0 security deposit special, y
ou give the prospective resident the option of improvements. Let them choose from a list of upgrades like: new light fixtures, a new medicine cabinet, new tile floors, new backsplash/kitchen countertops, or new cabinets. Renters love the idea of living in a place that has NEW stuff. You can also run this promo for anyone who renews a 12-month lease early. Plus, you're putting money directly into your property, helping you increase the value, instead of giving money away with discounts. Bonus!
Go to a Good Cause. Offer to be a drop-off site for a local charitable organization like Toys For Tots or Coats For Kids. Not only is it a great way to give back in your community, but most of these charities publicize their drop-off locations with radio, print, and T.V. broadcasts that can increase exposure for your property.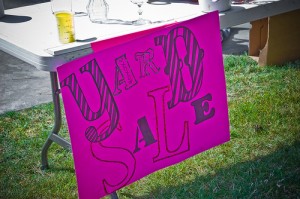 Go Away. Most residents have personal belongings or furniture they wish would just go away. So help them out and host a community yard sale in a visible location within your community. Offer leasing specials, tours, and snacks or drinks to everyone who stops by to take a peek at the items for sale.
Go Outside. If your property is pet friendly, do yourself a favor and promote the heck out of it. Compile goodie bags with dog biscuits, rawhide chews, or bandanas branded with your logo and pass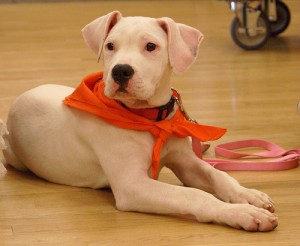 them out at local veterinarian offices, dog parks, humane societies, groomers, etc. Let them know you love pets!
More specifically, if your property is pittie (aka Pit Bull) friendly, partner with local pit bull rescue groups to make sure all of their advocates know about your pet policies. Often times these organizations have a large following on social media sites and pittie parents can have a difficult time finding landlords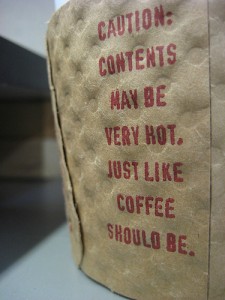 who allow this dangerous (loveable and loyal) breed on their properties, due to misinformation or breed discrimination rules.
Go on a Cup! Print coffee sleeves with your logo/rent special on them. Caution: This rent special is really HOT, just like coffee should be! Give them to local, independent coffee shops or convenience stores at no charge in exchange for helping you advertise within the community. That's a hot way to increase your brand exposure for sure!
Photo credit: Joe Shlabotnik / Foter / CC BY-NC-SA
Photo credit: j l t / Foter / CC BY-NC-SA
Photo credit: RussellReno / Foter / CC BY-NC
Photo credit: http://www.petsadviser.com / Foter / CC BY