Let's face it. Over the past few years, consumers have become increasingly immune to big-budget advertising. And that's great news for smaller businesses that have more time and effort to expend, rather than piles of cash.
So put on your creative caps and think of how you can put a few of these guerilla advertising techniques to work for you:
Go Mobile. While mobile billboards are eye-catching, they're far from inexpensive. So come up with a fun DIY billboard. Drive around town with a mascot coming out of your sunroof while holding up a sign that says Follow me to your new home!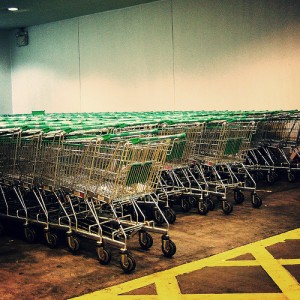 Go Carting. Many grocery stores sell ad space on their carts for a relatively low cost. Create an ad that says: We have the perfect place for you to put your groceries next to an image of your spacious kitchen and company logo. Then every time someone grabs a cart, you're targeting potential future tenants.
Go Green. One environmentally friendly option is to grow your own moss graffiti. Simply whip up a concoction of moss, buttermilk, and a few other household ingredients and paint a shady wall with your logo, rent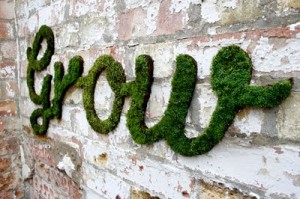 special, slogan… or even just welcome home. In around 3 to 4 weeks you'll have greenery telling everyone who drives by why they'll want to live in your community.
To-Go. Join forces with a local pizzeria. Offer to help them promote their business in your resident move-in guides with a certificate saying: Moving day is hard work. So dinner is on us tonight. Enjoy one free pizza from [pizzeria's name]. Agree that they'll be the exclusive or official pizza company of your rental complex and only allow their coupons and flyers to be distributed at your location. In exchange, they will affix one of your rental ads to their delivery pizza boxes. This kind of business swap is a great way to increase exposure and brand your name amongst a diverse crowd while making friends within your business community.
Go Crazy. Host a Mad Money or a Crazy 'Bout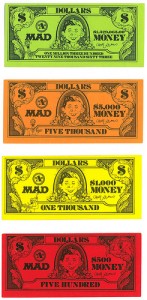 Cash leasing bonus for tenants who signs a lease during the promotional dates. Hide fake money in one of your vacant apartments. Then give your prospective renter 90 seconds to hunt for the cash. Whatever amount they find, they'll get to deduct from their first month's rent if they sign a lease.
Potential tenants will remember you for this fun, entertaining game. The one caveat is that you must make sure your rental unit is spotless prior to hiding the cash. The last thing you want a prospect doing is searching through dusty cupboards or finding dead bugs in the windowsills.
To take this one step further, hire someone who will dress up like the Mad Hatter and promote your event with a sign that says Take the Mad Dash for Savings Challenge! outside your rental complex. People will stop by just to see what all the commotion is about.
Photo credit: internets dairy / Foter / CC BY
Photo credit: mr.beaver / Foter / CC BY-NC-SA
Photo credit: sr. mzocoxito / Foter / CC BY-NC-SA