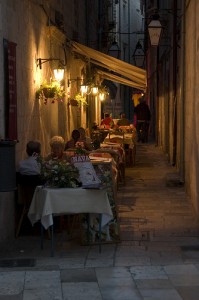 Think back to a remarkable experience you had… maybe it was dining at a local restaurant. Or perhaps it was shopping at a store where the sales associate provided exceptional service… or maybe it was the personal attention you received during a hotel stay. What made each experience so memorable? The conversation? The personal touches? Typically, an emotional connection is the common thread in a remarkable experience.
Providing a remarkable living experience can not only lower your turnover, but it can give you a wonderful reputation resulting in prospective tenants beating a path to your door. So how do you do this?
First, you have to know what your residents really want. Listen to your tenants needs… don't just give them what you think will make them happy. Only after truly understanding your renters, can you clearly focus on how to connect with them.
Second, once you determine your residents' core desires, establish a plan on how to deliver a remarkable product and service. Let's use Starbucks® for an example. Sure, people go there because they need their caffeine fix. But, they also visit for the overall experience.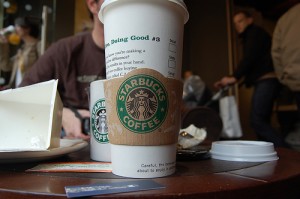 Starbucks is consistent in what it delivers. You know what you're going to get every time you walk through their door: a tasty cup o' Joe, relaxing atmosphere, friendly staff, and a predictable menu. People feel a certain emotional connection to this brand. And this has resulted in an extremely loyal following of customers who keep coming back for more. The idea is to replicate this loyalty and emotional connection with your rental clients.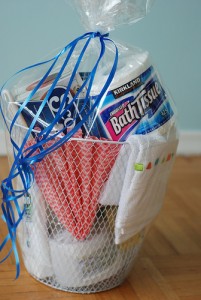 Focus on adding value to your tenants' life. Perhaps the price of your rent is the same as your competition; however, your customer service approach is top-notch. And on the resident's move-in day you give them a basket of goodies and useful items… you have a welcome committee who makes them feel special and valued. There's a long list of things you can do to add value and provide your tenant with a remarkable living experience. The key is to make sure you're doing it consistently.
Work on establishing solid relationships and engaging your tenants. Send personal touches like a small gift or card on their birthday. Offer them a complimentary upgrade or addition to their unit on the anniversary of their move-in date.
When you give more, you get more. However, when you don't go out of your way to engage your residents, profits and loyalties are lost.
Photo credit: jimmyharris / Foter / CC BY
Photo credit: Andrew* / Foter / CC BY-SA
Photo credit: Alexandra Guerson / Foter / CC BY-NC