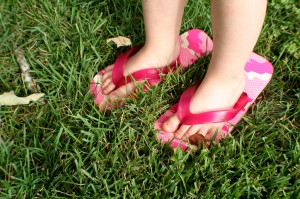 Are you getting the itch to be outdoors? The month of May means warmer temperatures in most parts of the country, so it's time to kick off those rain boots and slide on the sandals…
As a property manager, you've probably put in some hard work to get that landscaping looking lovely, or maybe you outsourced the labor, either way, it's time for you and your residents to start enjoying the fruits of your labor!
This month we've got ideas for you to bask in the spring sunshine as you await summer's grand entrance.
Fun Festive: The May Edition
Maybe this is your first time thinking about how to engage your residents for increased happiness and retention? Well there's no time like the present, right? This is the perfect time to get your community efforts into gear and get a plan together for summer's arrival.
TIP! Remember: You're not alone! Recruit help from your staff, delegate social committee efforts, and/or consider residents who may want to help organize events. This isn't rocket science, you don't have to be a party-planning expert to put these activities together.
Moms' Day
If your property is family-friendly, consider giving your resident mothers a shout-out on the 12th. Tenant appreciation and recognition isn't one-size-fits-all. Big or small, you can't go wrong when acknowledging mom.
Ideas for Mama Bears:
Morning Treat, Coffee, tea, and pastries in celebration of Mother's Day is a welcome favorite. Simply set up your spread first thing in the morning and let the treating begin.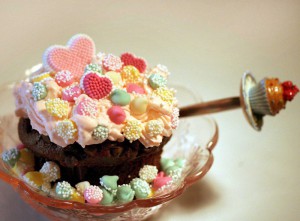 Plant the Seed, Say thank you for renting and Happy Mother's Day simultaneously with a plant or flower for the moms at your properties.
Chick Flicks, Screen Steel Magnolias or other mother-centered favorite films to demonstrate your acknowledgment and appreciation of the special day.
Ice Cream Social, The name says it all! A sundae bar with all the fixins for renters to enjoy'it is a fine idea.
Massage, Anyone?, Consider bringing in a certified massage therapist or two to give 10- or 20-minute back and shoulder massages to the hard-working mommies who live at your properties. Just remember, you'll need to do something equally as special for Dad's Day.
Party Time!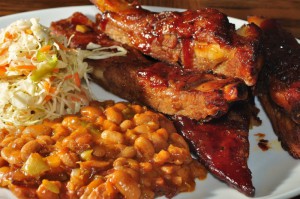 Nothing says almost summer like a good ol' barbecue. In honor of National Barbecue Month, be a PM hero, dust off your apron, fire up the grill or smoker, and throw a par-tay!
Memorial Day, Go ahead: Break out the red, white and blue! The 27th presents a great opportunity to build community at your properties. A Memorial Day cookout is sure to draw all of the patriots, young and old.
TIP! Provide dogs, burgers, chips and 'slaw… and let the fun happen!
Cinco de Mayo, Help your tenants celebrate the rich Mexican culture with a Cinco de Mayo-inspired celebration! Consider getting it catered, or ask residents to bring their favorite Mexican dish. Think mariachi music, enchiladas, and salsa!
TIP! Outfit your residents with fun, Cinco de Mayo party accessories! Or show you are festive by decorating the common areas with hanging decorations.
Bottom line: Your residents will be impressed that you're celebrating them this spring! So break out those party shoes and commit to creating something fun and festive this May.
Photo credit: theogeo/Foter/Creative Commons Attribution 2.0 Generic (CC BY 2.0)
Photo credit: Rubyran/Foter/Creative Commons Attribution-ShareAlike 2.0 Generic (CC BY-SA 2.0)
Photo credit: jeffreyw/Foter/Creative Commons Attribution 2.0 Generic (CC BY 2.0)