Social Events That Matter: The February Edition
In 2012, we talked a lot about getting festive and having some fun with your residents…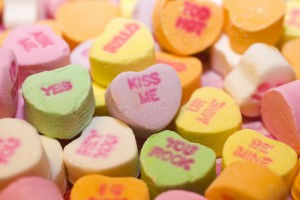 Community events don't have to stop with the ringing-in of the New Year. In fact, if you're on a roll it's even more important to keep the trend going. This way your residents can count on a monthly activity'and with Father Winter at his prime, they'll appreciate the opportunity to escape the season's chill with their fellow residents.
February might be a short month, but that doesn't mean we're short on ideas. Here at Rent Manager HQ, we've got you covered for a festive February, from super-simple suggestions to more-involved events sure to spice up your cloudy days.
I Heart Valentine's Day
I'm sure you haven't forgotten that Valentine's Day is right around the corner. You don't have to pass out valentines to your tenants'but why not? Gifting them something small to say I appreciate that you're part of the community isn't a bad idea. You can take this idea to the group level or stay small and simple. It's all about what you want.
TIP! Think small boxes of candy hearts for each tenant. It's small but thoughtful!
Do you have an events committee? Or are YOU the solo committee? Either way, think about recruiting some residents to help you decorate the common spaces for Cupid's Day. Do you have a clubhouse or central space? Red and pink hearts may not be your thing, but a little splash of Valentine's love never hurt anyone.
Go Cupid: You (or your events committee) can host a Valentine's Day party for the children in your communities. Provide the decorations and supplies, punch and cookies, and let the kids decorate their own boxes for a valentine exchange. You don't even have to make an appearance'unless you want to show up as Cupid!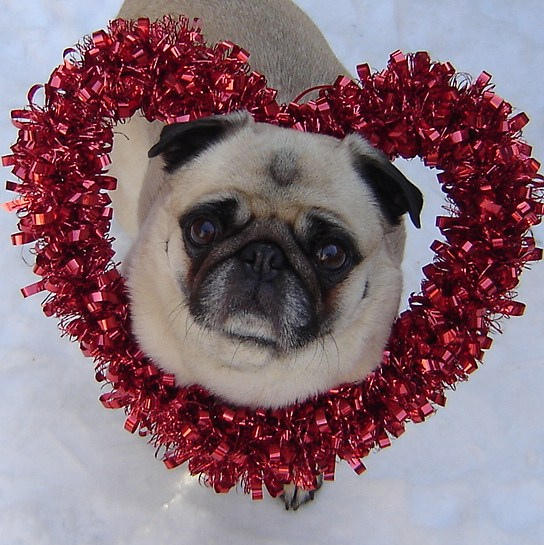 Pet-friendly properties? Try a Furry Valentine Event! Provide a photographer and capture residents with their furry friends all dressed up! Supply snacks and make it a family-friendly festivity.
Why am I doing this again??
Yes, you've heard it before and we're going to say it again: Community engagement at your properties strengthens tenant ties to the community, AND social events can raise tenant satisfaction and retention.
If you feel tempted to pull the covers over your head due to February's trademark gray, dreary weather'resist that urge. Remember: You can do minimal work as a facilitator and still yield maximum fun. So, let's make a plan that will bring some bright spots to this dull time of year!
Go ahead: Be the property management hero this February!
Get Canned!
If you're motivated to be philanthropic in the latter half of the winter, Cupid won't mind. It just so happens that February is National Canned Food Month, so donate now to your neighbors in need. Many consider November and December as the designated months to gather and give, but the need is there all year long.
Organize canned-good giving for the entire month of February. Post announcements in common areas and email reminders rallying your renters to give one'or one hundred cans this month. This is an easy way for everyone to participate, and it's minimal effort on your end with a really meaningful result!
You could be the one responsible for collecting and transporting goods, or maybe you want to participate in a cause where a few residents join you in bearing the load. Either way, you've chosen a great way to recognize February.
TIP! Give your canned goods to your local food bank. Find out drop-off locations online at Feeding America.
Summer Dreamin'
Combat Mr. Dreary and get residents out from under their covers by hosting a Luau-themed par-tay! If it's been awhile since you've said thanks for renting, here's an opportune time.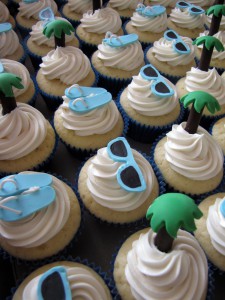 Luau-Style Love: Help your tenants think beyond the gray days they've been living. Go as all out on this shin-dig as you want. Get your assistants involved to help make this grass-skirt occasion full of summer fun!
Hoodie-Hoo Day
Want to have a little fun on February 20th? On Hoodie-Hoo Day (an actual copyrighted holiday), meet your residents outside at noon, wave your hands above your heads and chant Hoodie-Hoo! The chant is supposed to chase away winter and welcome in spring.
Sound a little too strange for you? Then stick to the old Groundhog's Day activity of waiting for the groundhog to see his shadow…
Pick one or two ideas and build some community this month. Spice up this dull time of year with Cupid's red-hot festive fever!
Photo credit:barbtrek/Foter/Creative Commons Attribution 2.0 Generic (CC BY 2.0)
Photo credit: DaPuglet/Foter/Creative Commons Attribution-ShareAlike 2.0 Generic (CC BY-SA 2.0)
Photo credit: clevercupcakes/Foter/Creative Commons Attribution 2.0 Generic (CC BY 2.0)