Rent Manager Road Show
April 27, 2017 - Cincinnati, OH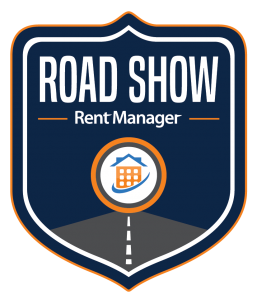 Are you ready to hit the road? We're taking property management to the streets this year—traveling the country to bring you the best Rent Manager and our partners have to offer!
At the Rent Manager Road Show kick-off, on April 27th in our hometown of Cincinnati, we'll explore all sorts of ways to streamline and supercharge your business right now. Think advancements in industry-specific technology, fully integrated A/P automation, ePay services that deliver rental income with record speed, peer-to-peer networking, and so much more.
Oh… and lunch is on us!
Join the Rent Manager team—and our integrated partners AvidXchange and PayLease—at this FREE event, to find out how we're helping property management companies just like yours improve their businesses every day.
Don't miss the first stop on the 2017 Rent Manager Road Show Tour, register now!
Visit the website