GCNKAA Trade Show
March 28, 2019 - Sharonville, OH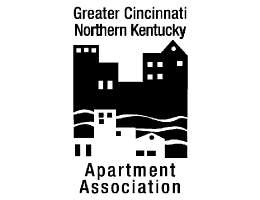 The Greater Cincinnati Northern Kentucky Apartment Association's 2019 Trade Show is staying at the Sharonville Convention Center on Thursday, March 28, 2019, from 5 pm to 7:30 pm.
Admission to the Trade Show is FREE again, with free parking. Please note the revised admission policy for non-exhibiting, non-sponsoring associate members below. Limited food will be provided during the show and beverages are available for purchase. So, come find out what your Associate Members have to offer your company. And be sure to hang around after the show for the $1000 Grand Prize Drawing beginning at 7:15 pm.
Join GCNKAA for a day of education and fun. This year, we have three hot seminars covering Fair Housing, leasing and marketing and maintenance technicians. Be sure to take advantage of the package deals. Lunch is included with the cost of the package deal as well as with the leasing seminars.
All seminars are eligible for Continuing Education Credits (CECs) for CAM, CAPS and NALP.
Visit the website