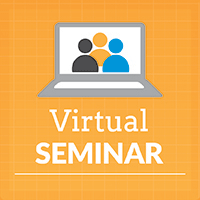 This is a quick reminder that our next Virtual Seminar course, which focuses on Advanced Report Writer, takes place next Tuesday, August 26th at 2:00 pm Eastern Time.
If you've ever wanted to incorporate financial data into your Property, Unit, and Customer reports, then you shouldn't miss this advanced two-hour tutorial!
You'll also learn how to:
Utilize system- and user-defined variables for a variety of purposes
Create custom calculations and dynamic date ranges for your reports
Generate running balances
Implement advanced scripts that extend your reporting capabilities
Add specific history notes to your reports
Use Report Writer to batch export and update data to save hours of time
And much more!
Participants will also receive a PDF of the complete Advanced Report Writer Start Guide. This handy file incorporates suggestions on how to utilize Report Writer, gives details on how to perform the export/re-import process effectively, and more. We'll also send you the reports examined in class so you can practice with them later.
Please note: We recommend that all attendees watch the free Report Writer webinar, available in our Training Video database, prior to participating in this seminar. Also, we will not cover Financial Report Writer in this course.
Registration ends August 25th, so CLICK HERE to reserve your spot now! At just $95, this class is a value you can't afford to pass up!