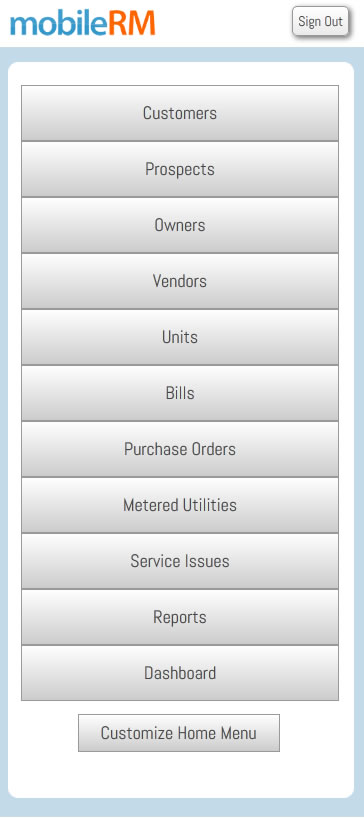 Rent Manger's mobileRM portal, formerly Mobile Admin, keeps you and your staff up-to-speed in real-time, whether you're in or out of the office.
Designed specifically for smartphones and tablets, mobileRM helps you manage important information when you are on the move. Update your information on the spot, wherever you are!
Conveniently packaged in our Web Portal Suite, the mobileRM app further enhances your speed and versatility.
With mobileRM, you can:
– Update and edit tenant information
– Track past, present, and future vacancies
– Manage bank accounts
– Approve and pay bills
–Track and manage service issues
– Manage and update vendors
– Modify and approve PO's
– Run any of Rent Manager's 250+ reports and have them automatically emailed toyou
– Enter meter readings into the program instantly and edit previous readings
Contact us today for a complete overview of mobileRM, and the entire Rent Manager® Web Portal Suite, 800-669-0871, sales@rentmanager.com.