Install Rent Manager Online
Welcome to Rent Manager Online!
Congratulations and thank you for choosing Rent Manager Online (RMO)! From its comprehensive accounting system and contact management database, to its complete work order and mobile capabilities, Rent Manager® can help you make the most of your operation.
By following the instructions below, you'll complete the initial installation of RMO and be on your way to mastering the software that will help manage your business!
Operating System
Windows XP/Vista/7/8/10
Apple Mac OS (Current)
Apple Mac OS (Older versions)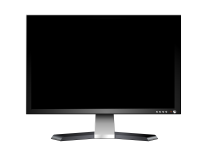 Windows XP/Vista/7/8/10
Setup Instructions
---
Click RMOInstall.exe and save the file to your computer.
Navigate to the location where you installed the rmo_install.exe file and double-click it.
Confirm that your computer is currently connected to the internet and click OK.
Enter your Company ID (provided by LCS) and click OK.
Enter your User Name for Server Login (provided by LCS) and click OK.

**The prompt says this step is optional, but please complete this step.
Rent Manager Online requires Microsoft .NET 3.5 or better to run. If you do not have the proper .NET framework, a dialog box will appear asking if you would like to run the update. Click Yes and follow the instructions to download this necessary software component.
Certain RMO servers require a software component called ThinPrint which allows Rent Manager to communicate with your printers. If your desktop does not already have ThinPrint, the installer will automatically download this necessary component.

If the installation was successful, a confirmation message should appear. Click OK to complete installation. A Rent Manager Online shortcut is created on your desktop.
Double-click the Rent Manager Online shortcut on your desktop.
If a Windows Server 2003 Login prompt displays, enter your Password for Server Login (provided by LCS) and then click OK.
If a Windows Server 2008 screen displays:

Click the user icon above your server user name.
Enter your Password for Server Login (provided by LCS).
Click the right-arrow (or press Enter on the keyboard).

When Rent Manager opens, enter your User Name and Password for the application.

Contact your database administrator to receive your Username and Password.
Apple Mac OS (Current)
Setup Instructions
---
To begin the setup for Rent Manager Online, you will need the following file:
Installation instructions for Apple computers running OSX 10.6.6 or higher: Setup Guide
Apple Mac OS (Older versions)
---
Contact a Rent Manager Support Representative for assistance with the following files:
Remote Desktop Client for Mac (2.1.2) for Apple Computers running OSX 10.4, 10.5, and 10.6
Remote Desktop Client for Mac (For Apple computers running OSX 10.1, 10.2, or 10.3)