Lee Porter & Birch Management
Lee Porter is the President and CEO of Birch Management, Inc., which was named the 24th fastest-growing private company by The Triad Business Journal in 2012. Lee currently manages over 1,000 residential units, as well as commercial properties, in the Greensboro/High Point area of North Carolina, with real estate values totaling over $100,000,000.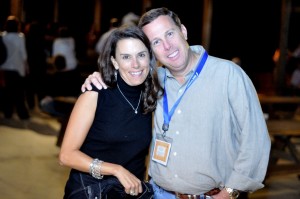 The History
In 2006, Lee Porter and his wife, Michelle Porter, a general broker, purchased an existing property management company. Lee's construction management and land development experience, combined with Michelle's brokerage background, made them well-suited for the acquisition.
By January 2007, Lee and Michelle were operating a new business, Birch Management, Inc.
Talking Software
While getting Birch Management up-and-running, Lee took the advice of a longtime associate to try a well-known property management software option. This didn't last. Frustrated by the hours lost and lack of understanding, Lee found himself motivated to find a software solution that would truly meet his business needs.
While searching the Internet, Lee stumbled upon the Rent Manager® Online Edition. I wanted a paperless, cloud-based system'that's what I was striving for," Lee explains, "the combination of price and functionality.
He found it. Within a year, Birch had moved all of its accounting data from QuickBooks to Rent Manager… And after two years, they moved Birch Development, Inc., their construction and land development company, to Rent Manager, too.
Why Rent Manager?
Birch Management has tripled in growth since its start with Rent Manager, expanding from approximately 300 units to more than 1,000. Lee explains: Rent Manager was what we were looking for because it gives us room to grow… and maintain ownership of our data.
For Birch Management, the annual Rent Manager User Conference (RMUC) has also been instrumental in the growth and performance of the company. Every single Birch employee becomes proficient in Rent Manager as the company continues to expand, and the RMUC has proven invaluable to stay up-to-speed on the newest tools and features of the software.
The Rent Manager add-on's and integrated features, and partnerships with PayLease and AmRent, have made all of the difference in streamlining our business, Lee shares. We want to customize all facets of our business, and Rent Manager gives us that ability.
Would Lee Recommend Rent Manager?
Absolutely. An industry expert and four-time guest speaker at the Rent Manager User Conference, Lee is all in: I could not imagine operating my business without Rent Manager.
That's the highest possible recommendation.