Winter Festive!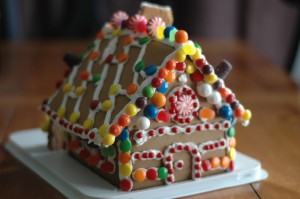 We've talked about resident gifting this year, and providing some cool autumn community fun this fall.
Now that winter is around the corner, we're serving up a hearty dose of holiday-inspired community excitement. 'Tis the season, right?!
Frosty may (or may not) be in your neck-of-the-woods, but one thing's for sure: the holidays are fast approaching.
We can't slow Rudolph and his boys down now, so get on the sleigh and spread some holiday cheer. Do it in the name of resident love. We're full of ideas this month'and they're packaged in all shapes and sizes.
So don't be a Scrooge: try out some festive fun with your renters this year.
Ho-Ho-Holiday Fun: The December Edition
You've heard it before: community engagement at your properties strengthens tenant ties to the space, AND social events can raise tenant satisfaction and retention.
If you're finding yourself overwhelmed this holiday season, or ready to bail on a festive feat, don't. You can do minimal work as a facilitator and still provide maximum fun. So stick to your plan… and be the property management Cheermeister!
Lights, Carols, Music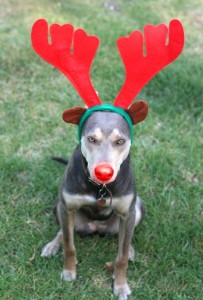 Light It Up: You (or your events committee) can host a light it up party. Provide the lights, punch and cookies, and let your tenants decorate the grounds. You don't even have to make an appearance'or, you could show as Mr. or Mrs. Claus!
Kids and Carols: Family fun at its best. Challenge groups of residents to carol each other. If you've got an energetic event planner at one of your properties, encourage a carol-off. The kids will love it.
Holiday Par-tay: If you have a clubhouse or central space to celebrate, consider planning an official holiday party, potluck style, equipped with a White Elephant gift exchange. Make sure you include holiday music, poinsettias, and maybe a tree to decorate.
If you choose to supply the food, make it your gift to your residents. Arrange for Santa to make an appearance for a family-friendly treat, and add elves to capture photo-worthy moments.
The Big Exchange
Exchanges are typically a holiday hit as everyone brings something'and everyone gets to take something home. The very act of exchanging brings people together, and it is limited work on your end.
Cookies: Get some holiday flavor in the mix with a cookie swap. Or take a twist on an oldie but goodie. A cookie exchange party with [you fill in the blank]: ornament making, a clothing or food drive. Or maybe everyone gets to make and bake cookies at the party? Add eggnog and candy canes? Make it your own… it's sure to be sweet.
Ornaments: Another exchange-able item that your social committee members can
reimagine as a new take on an old theme. Think about White Elephant-style for something different.
Depending on what your residents are into, go family-friendly and create/decorate ornaments instead of exchanging. Kids never tire of glitter and glitz. So shimmer and shine, St. Nick, provide the suppliesand let the festivities begin!
Be Nice, Give Back
If you're feeling like a philanthropic angle works best for you this holiday season, Santa will put you on the nice list for sure.
You can opt for a more hands-on approach and organize an event in the name of a cause, or consider a more hands-off food or clothing drive. Check out Operation Christmas Child or Heifer at Hanukkah for a good group project.
You could be the one responsible for collecting and transporting goods, or maybe you want to participate in a cause where a few residents join you in delivering gifts to children. Either way, you've chosen a great way to celebrate the holiday season.
This Season: Don't Forget the Troops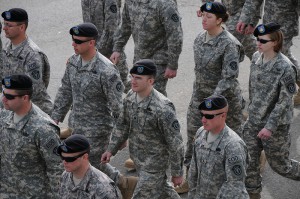 Brighten the season for servicemen and women with handmade cards this holiday. It's your chance to give back and get families involved. Provide the supplies for your residents to create and decorate holiday cards. Collaborate with residents to show our brave men and women a little bit of warmth and gratitude this holiday.
Participate in the Red Cross Holiday Mail for Heroes program to get your cards to the military installations, veterans hospitals, and in other locations where they'll do so much good.
Take advantage of the many opportunities for community this time of year… Put on your elf suit, and feel the festive fever!
Photo credit:Carrie Stephens/Foter/Creative Commons Attribution 2.0 Generic (CC BY 2.0)
Photo credit:aussiegall/Foter/Creative Commons Attribution 2.0 Generic (CC BY 2.0)
Photo credit:Fort Wainwright Public Affairs Office/Foter/Creative Commons Attribution 2.0 Generic (CC BY 2.0)