"Alternative" Living
In the age of micro-lofts, Swiss-Army apartments, and modular living, downsizing and minimizing has practically become a religion.
Following the recent economic downturn, renters have adapted to smaller spaces than were previously deemed inhabitable. We've moved away from the 90's attitude that bigger is better, and in some cases, renters have adopted a more creative, compact, and resourceful model of living.
Millennials Weigh In on Small
Gen-Ys have officially spoken: they privilege amenities and cool gadgets over square footage. Because Millennials are by far the largest renting population (and alternative living is on the rise), it's time for property managers to take notice and take advantage of yet another trend in the multifamily industry…
Move Over, McMansion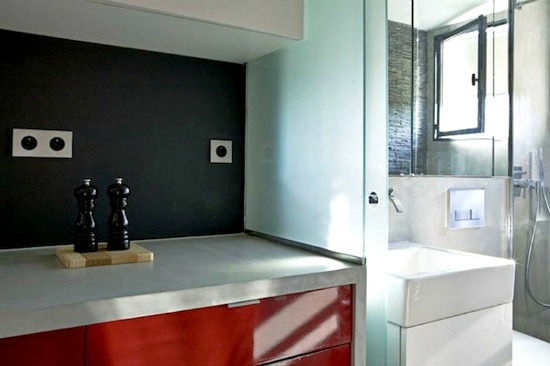 Maybe you're up on alternative living and tiny homes movements… maybe you're not.
Believe me, rethinking space and how we live is all the rage with the kids today. I think I've seen it all: repurposing a school bus, yes, as a mobile home, reimagining a former jail for NYC apartments, and making the most out of shipping containers for a sturdy condo complex in Detroit. Then there's the tiny houses movement, set into motion by Jay Shafer, establishing a pace of small and aesthetically pleasing.
The New Fortress of Solitude
These alternative digs aren't exactly how you remember your grandma's kitchen. The new spaces of sanctuary are multi-use, modular, and movable. A single room functions as kitchen, dining room, living room, and, thanks to beloved Murphy, a bedroom as well.

It can be a little mind-blowing! Furniture flips, turns, slides, and extends. Imagine your bed reconfiguring as your living room sectional sofa. Partial walls and cubes rotate and unfold into new rooms and spaces. Integrated tables pull-down or out, and compact appliances fit into thoughtful cubbies and pre-designed organizers. These new nooks surely debunk traditional ideas of home, so let's expand our minds a little.
When Small Means Big: Trends to Consider
It's important for property managers and those in the housing industry to stay on top of these emerging trends. Do you have smallish spaces, efficiencies, or studios in your rental portfolio? If so, consider how you can market to those renters who want to have it all on a budget, and in a super-small space.
How can you reimagine these spaces to meet those Gen-Y needs? Instead of thinking of small spaces as insignificant or lacking value, start imagining them as important spaces for lucrative outcomes.
Not that I'm suggesting you pack people into your buildings like sardines (or college students), but give renters what they want. If 20- and 30-somethings want high-end amenities in small spaces that they can afford, ask yourself if any of your properties match these desires.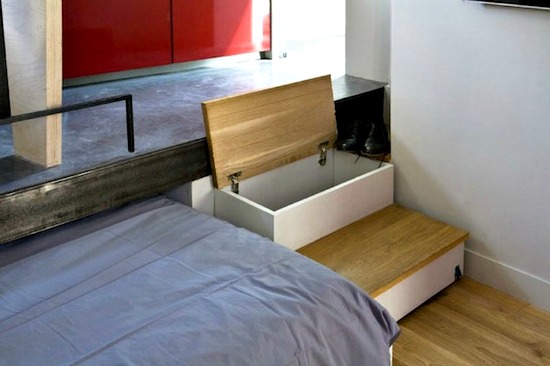 Remember that you can stage seemingly too-small apartments with spatially-efficient furniture for a whole new look. It may be worth investing in some space-saving pieces to jazz up that tiny studio you've had a hard time leasing.
Truth-be-told, this en vogue movement of less-is-more and strange-is-the-rage in housing could mean big success for you… in very small packages.
Photo credit: homestilo/Foter/Creative Commons Attribution 2.0 Generic (CC BY 2.0)
Photo credit: Foter/Creative Commons Attribution-ShareAlike 3.0 Unported (CC BY-SA 3.0)
Photo credit: homestilo/Foter/Creative Commons Attribution 2.0 Generic (CC BY 2.0)