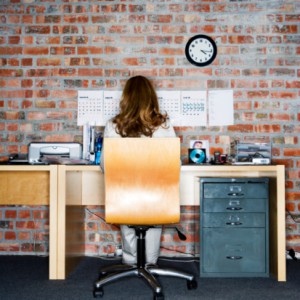 Here we are in the first month of the year and everyone is talking about change. It's true, January is a great time for new beginnings, daydreaming of the future, and making plans. While we might not all buy into the pressure to set a New Year's resolution, it is hard to deny this month's fresh energy as 2016 gets underway.
In business, this time is often when we sit around our conference table and brainstorm our goals and strategies for the coming year. We're all trying to make a bigger profit, employ more people, and conquer new ground… but how?
A relatively easy place to start dedicating brainpower toward growth is marketing. Since the whole goal of marketing is to drive new business and keep customers coming back for more, we've identified four Rent Manager tools for you to incorporate into your strategic marketing plans for 2016:
Advertising
If you want your units to stay occupied, you need to advertise. It sounds simple, but not all advertising is equal.  Some managers take out ad space in newspapers, post listings on their property's website, or advertise on free platforms like Facebook and Craigslist. Others use what's called ILS Advertising, which pushes unit listings to larger feeds like Trulia, Zillow, and HotPads. This type of advertising is a great way to push all of your current vacant unit listings out to multiple search websites at once without having to update information on each individual page.
Prospecting
It's one thing to keep track of your current tenants—their move-ins, move-outs, rent checks, maintenance issues… but it's a whole different ballgame to keep track of your prospective tenants. Property managers can maximize their effectiveness by using a prospecting tool like Rent Manager's Prospect Manager to monitor this vital information. With this module, you have instant access to reports and essential tools to track your marketing success. You can also see how each leasing consultant stacks up against the rest, allowing you to reward those who are doing well and encourage others to boost their business. Prospect Manager also lets you tailor property-related messages to your prospects, giving you that extra personal touch needed to make the sale.
Marketing Materials
Along with managing your prospects and keeping ads up-to-date, it's important to have a full stock of marketing materials on hand. This can be anything from a brochure, customer testimonials, or a simple informational sheet for your property. It may also be helpful to incorporate a property map so your prospective tenants can easily visualize the landscape and envision themselves as the happy tenants they will soon be. Rent Manager's Birds Eye View module generates an aerial view of your property that can be easily translated into a property map, adding a custom finishing touch to your marketing materials.
Online Tools
Getting the most out of your website is also essential when it comes to marketing your units, and for Rent Manager customers, that means two things: Unit Availability and Online Applications. The biggest benefit of these features is the convenience they provide your prospective tenants. Those in search of a new space or home can view your current vacancies and choose the exact unit they wish to rent, right on your site. Taking it one step further, prospects can then fill out online applications, undergo resident screening, and pay their application fees without having to step foot in your leasing office. By making the transition from prospect to renter that much simpler, Rent Manager's website integrations will have a huge impact on your marketing efforts.
So there you have it, four easy ways to market your property in 2016, just in time for that strategic planning meeting. Enjoy the ease and convenience of Rent Manager's marketing tools and take your business to new heights this year.