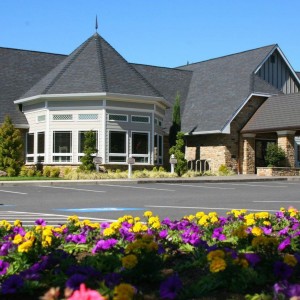 In the first spotlight on E. P. Properties, we learned why CEO Suzie Pietz chose Rent Manager as the company's property management business solution.
With such a diversified portfolio, E. P. Properties caters to multiple demographics, and they know how to market to each accordingly. In other words, this is no one-size-fits-all operation, a fact we'll delve deeper into with this post.
The firm's marketing machine, powered by Rachel Taculad at Mission Hills Luxury Apartments, drives an engaged group of residents. She knows how to hold their attention and keep them happy.
Here at Rent Manager, we're so impressed with how E. P. Properties engages with its residents, we wanted to showcase their best on our blog!
Remaking the Face of Mission Hills
When Rachel arrived on the E. P. Properties' scene a mere year-and-a-half ago, no one knew her marketing prowess would grow and transform the business!
Working to assemble the right team of graphic designers and web professionals was crucial to the Mission Hills makeover. With the cast of characters in place, Rachel hit the ground running, and she hasn't looked back.
Making the Most of Social Marketing
After jumping into the hot seat, she took full advantage of available social media marketing opportunities, building a presence on Facebook, Twitter, LinkedIn, and Pinterest. She has taken the property's Facebook page from less than 100 likes to over 1,000. How? By posting need-to-know information like current community news and announcements, as well as activities sponsored by Mission Hills.
Why is Mission Hills' social marketing so successful?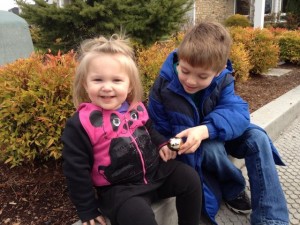 Because Rachel uses social media tools to propel her events. For instance, tenants were driven to Mission Hills' Facebook page for hints to finding the golden Easter egg during their community-wide hunt in March. Golden eggs = Prizes!
So even the eldest residents were eager to hop on Facebook. (In fact, Rachel has been spotted helping more than one technologically challenged resident get on the Mission Hills page!)
Community Engagement
As you probably know, we like to drive home the idea of community engagement here at Rent Manager. Devoting at least one blog post each month to fun, festive activities, we encourage PMs to foster connections between residents.
Why? The proof is indeed in the pudding. Evidence shows that community engagement at your properties strengthens tenant ties to the community, AND social events can raise tenant satisfaction and retention.
When it comes to community engagement, Rachel and the E.P. Properties team are surely overachievers.
Here are a few things Mission Hills has been up to:
Girl Scout Cookie Drive-Thru, Featured on Fox 12 and KOIN Local 6, and the first ever of its kind, the Mission Hills' Cookie Drive-Thru offered hungry residents the opportunity to purchase Girl Scout Cookies at the property. The booth was staffed by smiling Girl Scout troops and volunteers.
Zumba Fitness!, Mission Hills takes the latest workout craze and brings it to their community at no charge! Every Tuesday at 6pm, residents of all ages are welcome to cut loose and blow off some steam in the community room.
Wellness Day In honor of Stress Awareness Month, the next big Mission-Hills-sponsored event is slated for April 27th, featuring free yoga instruction, Bokwa, Reiki, and massage therapists! What a way to treat your tenants…
Newsletter,  Mission Hills hits every angle to keep their residents in the loop, like reaching them by newsletter. Using a FREE interactive newsletter content system similar to online magazines, Mission Hills communicates messages about their latest green efforts, and the ins-and-outs of how renters can go green.
TIP! E.P. Properties uses Mail Chimp, a FREE email marketing tool for their email marketing campaigns and to support their marketing efforts.
Thank You for Renting
What do you know about renter appreciation? Mission Hills knows quite a bit. Handing out Starbucks coffee and Krispy Kreme donuts at the gated-exit to say thanks is one of the many ways they show their residents they care.
The bottom line: Residents LOVE living at Mission Hills. The resident retention rate is 54%' above the national average, and that's with annual rent increases.
To keep their approach in check, E. P. Properties regularly surveys their tenants to find out their likes and dislikes! What can we say: Mission Hills is doing A LOT right!