January is a time for new beginnings, New Year's resolutions, and increased motivation for what we want to accomplish in the 12 upcoming months. It's also the perfect time to focus on ways to give back to your tenants that will help to create lasting renting relationships in 2014 and beyond. So here are a few ideas you can incorporate into your calendar to let your residents know you're thinking of them!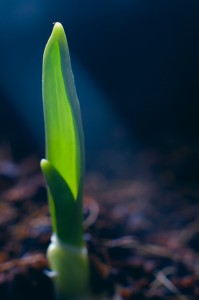 Show your green thumb. Keeping houseplants not only improves the breathability of your environment, but they also add color and brighten up an otherwise drab room. And for renters who have no-paint clauses in their leases, giving them a colorful plant is a great way brighten up their space while showing your appreciation… for them and for National Houseplant Day on January 10th!
Visit your local greenhouse and inquire whether they offer a discount on potted plants/flowers purchased in bulk. If you're especially thrifty and have some time to spare, you can buy the greenery/blooms, pots, and soil and design your own fabulous potted plants. Then hand out your creations to your lucky residents.
Grab the butter and salt… because January 19th is National Popcorn Day! And I can't think of a tastier excuse to invite residents to stop by your office and reconnect. Plus there are some great ways to celebrate this unique holiday: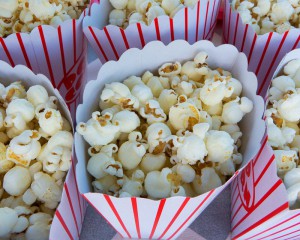 You could host a movie night, because nothing goes with popcorn better than a movie. Bring a popcorn popper and provide boxes with a selection of toppings: butter, salt, and flavored seasoning. And in anticipation of popcorn making your guests thirsty, have an array of drinks on hand as well.
If a movie night is more involved than you want to attempt, you can always make and wrap caramel popcorn balls to pass out to your tenants, or have a kid-centric day stringing popcorn to feed the birds.
Melt-in-your-mouth Caramel Popcorn Balls:
3 (3.5 oz) bags natural microwave popcorn popped
1 cup brown sugar
Ôö¼┬ó cup butter
1 cup light corn syrup
1 (14 oz) can sweetened condensed
Place popcorn in a large bowl.
In a sauce pan, combine brown sugar, butter, and corn syrup. While stirring, bring mixture to a boil and add condensed milk.
Bring to a boil again (while stirring continuously) and boil for 2 minutes. Remove from heat and pour over popcorn.
Mix popcorn to even coat with the caramel. Place a big spoonful of popcorn on a piece of plastic wrap. Fold plastic wrap over the popcorn and shape into a ball. This makes it easy to shape and covers the caramel popcorn balls.
Repeat with remaining popcorn.
What's better than chocolate cake? Simple: Nothing. So let your tenants have cake… and you can eat it too!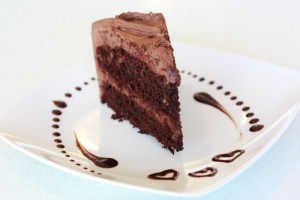 Toss those weight loss resolutions to the wayside for one day and pay homage to this fabulously delicious dessert on January 27th. Summon your tenants to the office and invite them to grab a piece of rich, decadent chocolate cake. If you don't feel like donning an apron and baking your own, it's easy enough to swing by a local bakery and pick up a few. Be sure to have a gallon or two of milk readily available to help them wash down every last crumb!
Puzzle your residents! From Sudoku, to crosswords, to jigsaws, there are lots of ways to celebrate National Puzzle day with your residents on January 29th. Throw a little fun competition into the mix and you have a perfect recipe for a Puzzle Night Tournament. Host a Sudoku competition and award a prize to the person who can accurately complete the most Sudoku puzzles in a specific amount of time.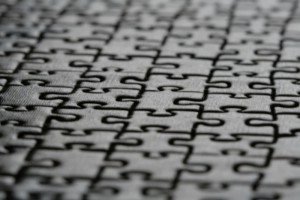 Or create your own crossword puzzle specific to your company or location (i.e. Staff names, street names, residents, landmarks). Have everyone submit their completed puzzles for a chance to win a small gift card of their choice. Or create your own Word Search!
Let everyone choose a jigsaw puzzle and see who can complete theirs the fastest. Or have a giant +1,000-piece jigsaw for everyone to work on together and finish. Use a puzzle sealer to keep the finished pieces together, and hang it up in the entrance of the office for all to see. The possibilities for a puzzle night are endless… and, most of all, fun!
Photo credit: Bruce Guenter/Foter/CC BY
Photo credit: Leonard John Matthews/Foter/CC BY-ND
Photo credit: SweetOnVeg/Foter/CC BY
Photo credit: INTVGene/Foter/CC BY-SA