Sabrina Peabody and Brian Mueller received an early gift at LCS' holiday party when President and CEO Dave Hegemann announced that they'd been voted the outstanding employees of 2012. The presentation of the awards was a high point of the annual event, which took place December 7th in Cincinnati.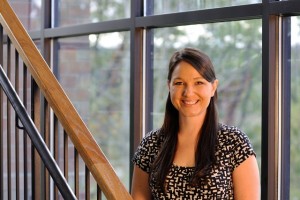 Sabrina, a Rent Manager® Product Support Specialist, was named Rookie of the Year; and Brian, Rent Manager Xi Product Manager, received the Outstanding Achievement Award, for the second time.
An LCS tradition, the company's employees nominate a coworker for each award and provide an explanation as to why their nominees deserve the recognition. As Dave pointed out, A lot of great things were said about our employees during the voting process, I even learned some things about our team members. Given our successes in 2012, it's clear that you're all winners.
Singled out from the company's 19 new employees, Sabrina has made a big impact in her first 12 months with LCS. Here's what her coworkers had to say:
Sabrina has a personal need to gobble up knowledge, support customers with accurate information, and represent the company in the best-possible light.
She has truly been a shining star this year!
It's great talking and listening to her because she is always so excited and enthusiastic about what she's discussing, her positivity is contagious!
You can't not like Sabrina!
Her personality is such that it brightens any room she is in. She seems to possess uncommon quantities of grace and lightheartedness.
Not overshadowed, Brian has been with LCS since 2003, and earned the Outstanding Achievement Award in 2007 as well as this year. Dedicated to his job and always focused on his team, Brian is truly deserving of this accolade: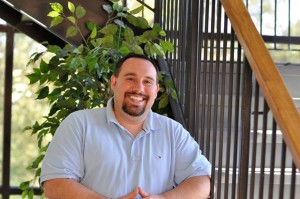 His long hours, dedication, and commitment to the product and the team are the basis for my nomination.
Brian truly leads by example and he is by far the best manager that I have had the privilege to work for.
I think his motto is 'sleep is overrated' because he works all hours when needed.
He understands that we are all part of one team that needs to work together.
Brian isn't just a supervisor, but also fills a mentor role where critique is well-structured in a constructive manner that allows us to constantly improve ourselves and be a more valuable asset to the company.
Please join us in congratulating Sabrina and Brian on being the best of the best at LCS!
About LCS
Headquartered in Cincinnati, Ohio, London Computer Systems (LCS) is a developer of business-critical software technologies used in all 50 states and several markets throughout the world. LCS products include Rent Manager property management and accounting software, Net Dial Tone (NDT) VoIP telephone systems, and Sentry Data Backup strategies.
LCS also provides enterprise-level hosting solutions via its Sentry Data Center; complete network design, implementation, and support services; custom website design; and more. With over 17,000 customers, LCS combines best technology with best practices to create a unique, customer-focused service.
For more information about LCS and its products, click here.